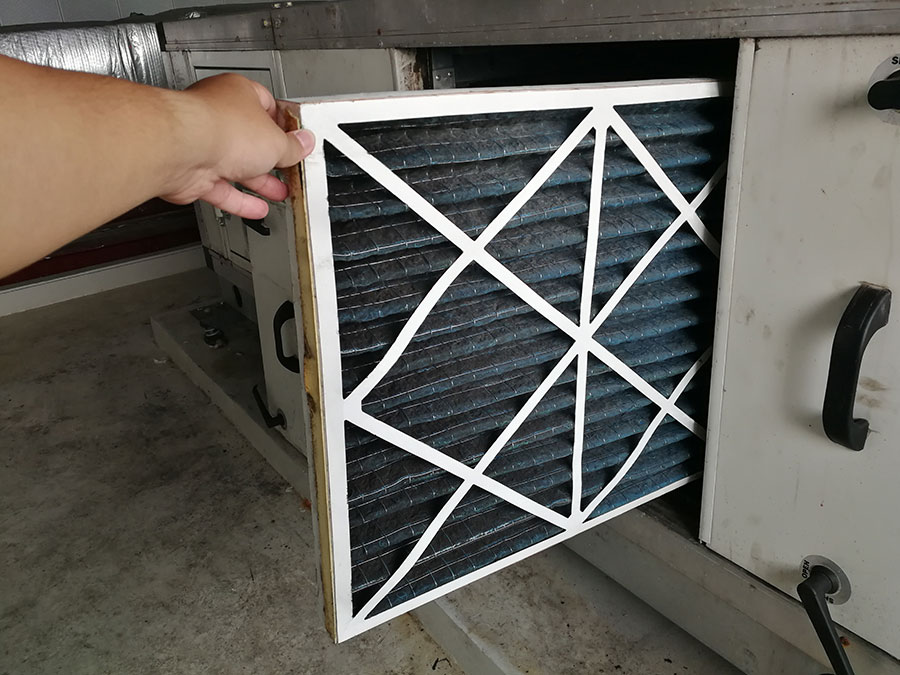 Air filtration is incredibly important in your home. Without even knowing, it can make you feel better or make you sick. Your family's health depends a lot on your air filtration. With it being so essential to your home and health of your family you'll want to know some important facts and reminders about air filtration. B.L. James and Sons knows the ins and outs when it comes to all of your HVAC equipment. Here is a short list of what you need to know and why when it comes to any air filtration system.
Change Your Air Filter At Least Every 3 Months - This is incredibly important to make sure that you do because if it isn't it will become so dirty that it restricts air flow. When there is a restriction of airflow it puts a heavy load on the rest of the system causing and can potentially damage it.
Research Your MERV Filter Rating - There are filters with a higher rating for catching dirt and debris. This means that you will have to change it more regularly because of how much it catches. If It isn't changed then it can produce the problems stated above. Your unit may not be built to take a higher rated air filter as well. If it's not and you put one in there that has too high of a rating, you'll be restricting the air which can break or damage the entire unit itself.
Get the Correct Size - There are so many different sizes, but it is very important that you put the correct size in your unit. This means you'll need to look at what it says in the manual.
Air Flow Is Important- There is a direction the air flows within your unit. You'll see that on the side of your air filter there is an air. You want to make sure that you put the air filter in with the arrow pointing the same direction that the air flow is going.
Filters are Disposable - Don't try and reuse a filter. If you try to clean it, you will either end up just releasing toxins into the air or cause mold to grow in it if you get it wet.
When it comes to your air filtration system it is important that you keep it well maintained. If you don't you risk the health of your family and a lot of money having to fix your unit. If you need help with your system, then give us a call today. B.L. James & Sons is able to help you with any HVAC maintenance and repairs.
By B.L. James & Son 6-3-2020